Welcome to the website of High Peak CAMRA
Cider Pub of the Year 2021 and 30 Years in the Good Beer Guide
The Buffet Bar at Stalybridge Station was the venue for a rare branch occasion when we presented the bar with a double award. One of these was a first for the branch as we presented the Buffet Bar with a certificate celebrating thirty years presence in the GBG.Not many pubs in the Uk can claim that !
Addtionally, we also presented the bar with our Cider Pub of the Year 2021 award.
Pictured are Phil Shaw and Lyndsey Walker the co-managers receiving the awards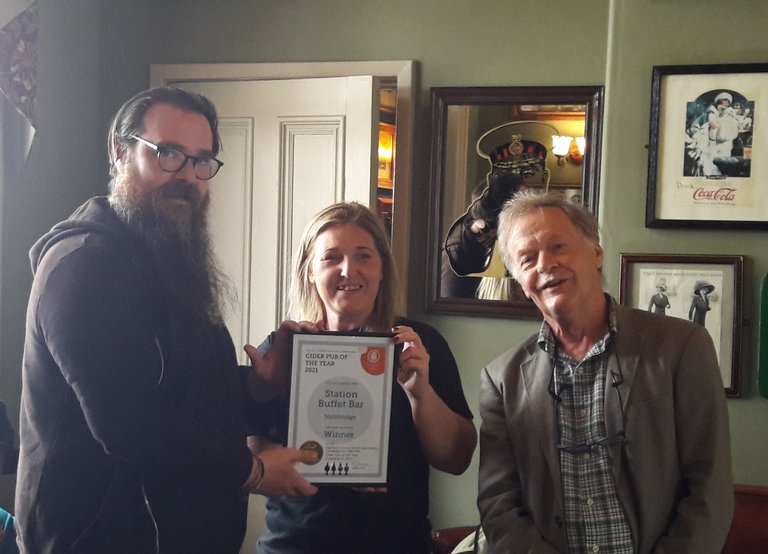 19th Sept 2021
Club of the Year 2020 - Buxworth War Memorial Club
A small group of branch members braved the atrocious weather to attend the branch Club of the Year presentation at the Buxworth (or Bugsworth ) Social Club on Saturday the 21st of August
A couple of excellent beers were available on the day. Pictured is the club bar manager who was delighted to receive the award. The club allows non-members entrance and it is well worth the walk from either Whaley Bridge or Chinley. (ideally, on a nice day !)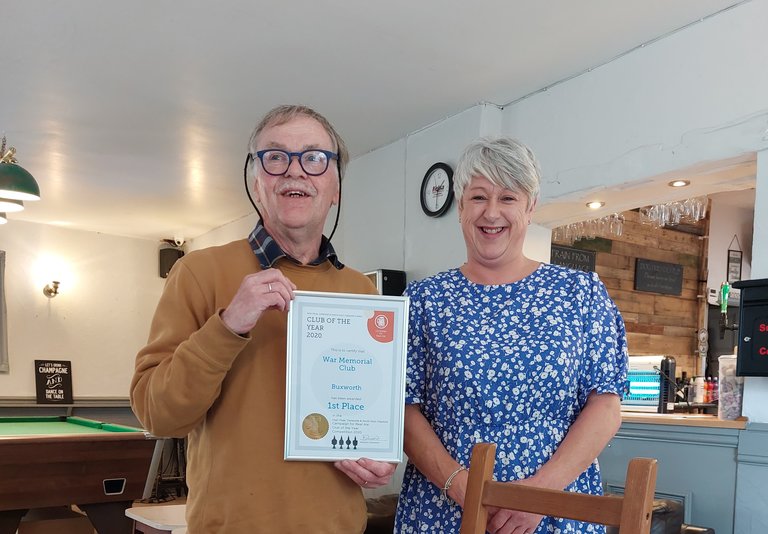 19th Sept 2021
Pub of the Year 2020 Presentation to Malt Disley
On Saturday the 21st August we officially presented the branch Pub of the Year award 202 to Malt Disley in Disley. We could not have a proper presentation in 2020 due to pandemic restrictions.
Pictured is Ben, branch chair and Lauren Booth, the licensee from Malt Disley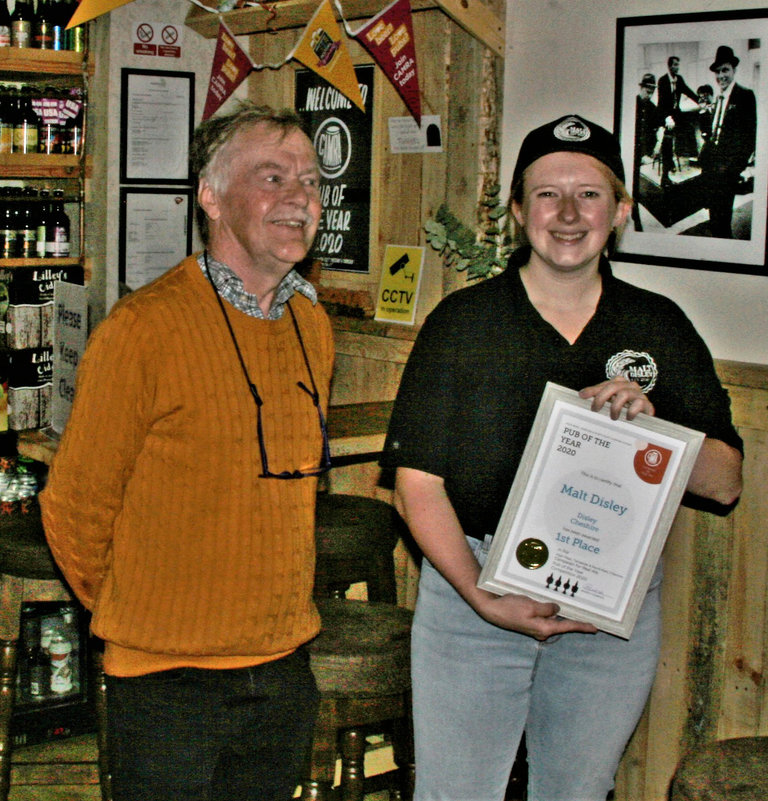 .
19th Sept 2021
Branch meetings and socials are back!
We need to give pubs all the support we can, so please come to our meetings and help us do that. Please see the Branch Diary.
6th Aug 2021